My life has been continually plagued by numbers.
In school, my teachers were amazed at how easily I worked math problems.
For many years now, I've just let them lead me wherever they would take me.
I was born on March 13, which is no biggie, but it is interesting that 313 can be read the same way backwards. That seems to only impress me.
Tired of my life behind a desk, and in search of adventure, a place in a travel brochure caught my eye, Athabasca Falls. Looking at the location coordinates, of course, to my surprise when I added them up, they totaled 313. I knew destiny was pointing me to that place.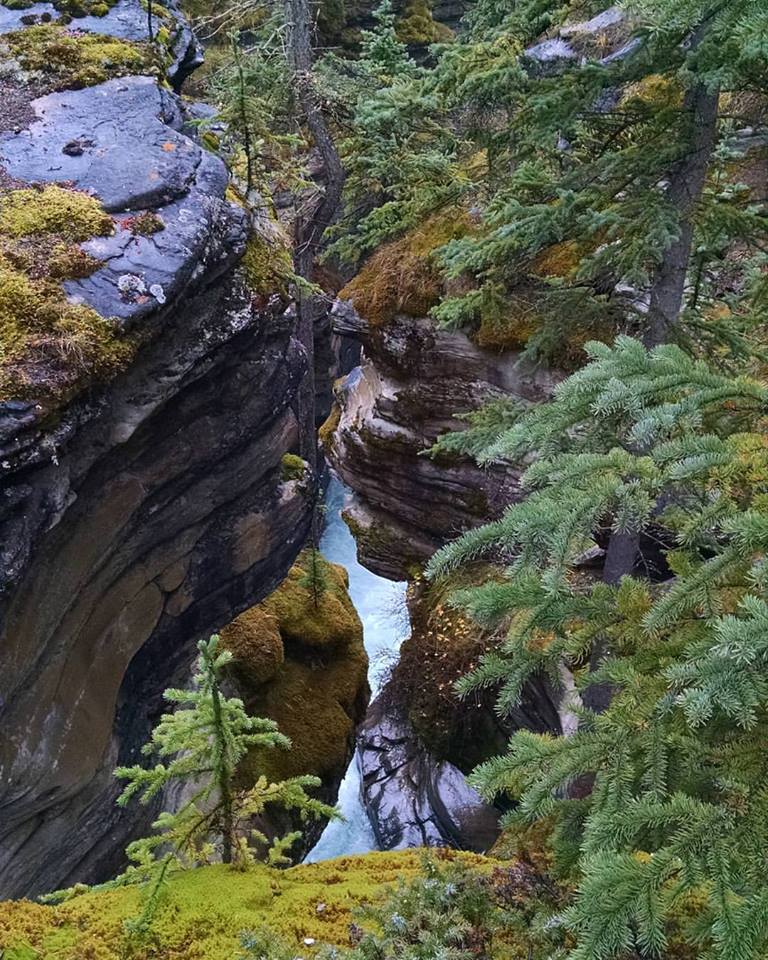 I thought I heard something over the roar of the falling water. She touched my sleeve, "Isn't this marvelous?"
I turned to see something even more spectacular. In that instant, my mouth got ahead of my brain, "Yes, it is, but not as spectacular as you." Neither of us could look at the falls for several moments. Her smile was gorgeous too.
Two years later, we are back here on our honeymoon, and both are even more spectacular.